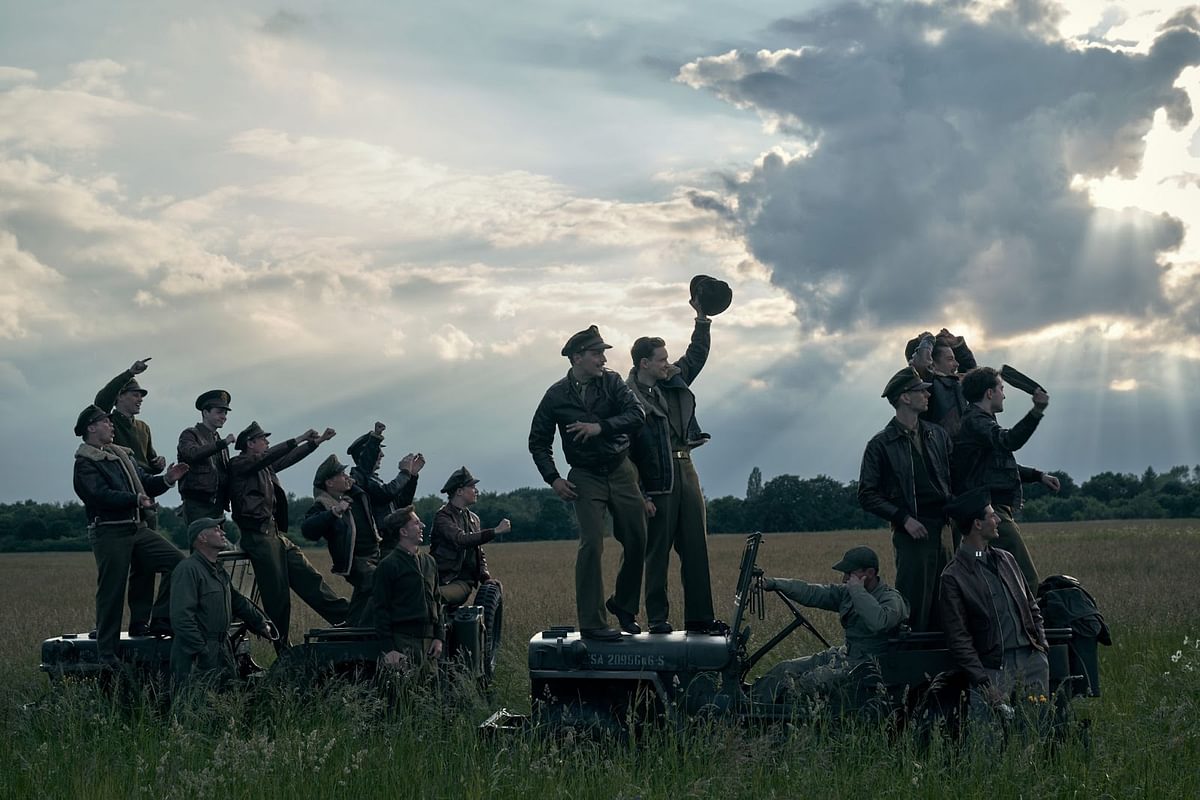 Apple TV+'s highly anticipated limited series "Masters of the Air" takes flight in first teaser trailer
"Dive into History: Unveiling Apple TV+'s Epic Limited Series 'Masters of the Air'"
Explore the thrilling world of "Masters of the Air," Apple TV+'s highly anticipated limited series, as we take you behind the scenes of this cinematic masterpiece. Executive produced by Steven Spielberg, Tom Hanks, and Gary Goetzman, and written by John Orloff, the series follows the brave men of the 100th Bomb Group as they embark on perilous bombing raids over Nazi Germany during World War II.
Join us as we delve into the emotional and psychological challenges faced by these young men, the toll exacted upon them, and the unique historical backdrop against which this gripping tale unfolds. Learn about the stellar cast led by Academy Award-nominee Austin Butler, Callum Turner, Anthony Boyle, and others, who bring this harrowing story to life.
Discover the immense scale and scope of the series, filmed on location in southeast England and a German Prisoner of War Camp, capturing the harsh realities of war and the resilience of the human spirit. From the creative minds of Spielberg, Hanks, and Goetzman, "Masters of the Air" promises to be a genuine cinematic achievement, offering viewers a unique glimpse into a crucial time in world history.
Stay tuned as we provide in-depth coverage, exclusive insights, and behind-the-scenes glimpses into the making of this groundbreaking series. Don't miss the premiere on Friday, January 26, 2024, on Apple TV+, with new episodes releasing every Friday until March 15, 2024. Experience the power of storytelling at its finest, only on Apple TV+.