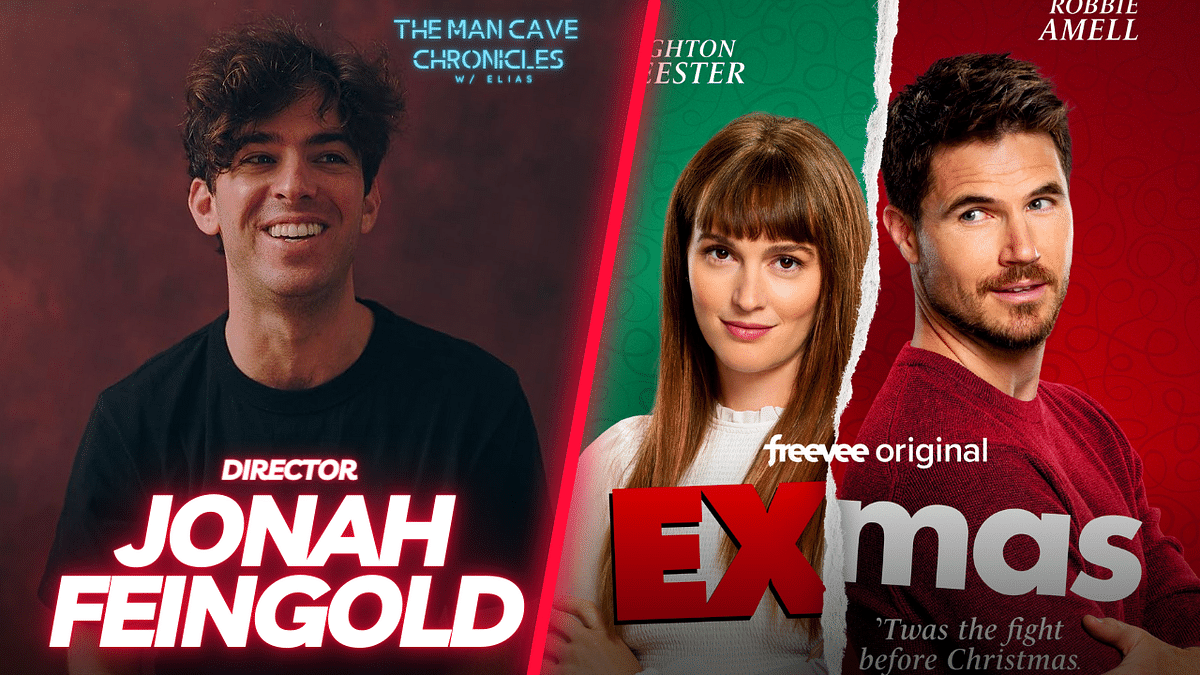 In the spirit of the upcoming holiday season, a new cinematic gem is poised to capture hearts and spread cheer. 'EXmas" set to premiere on Amazon Freevee this November 17th, promises a delightful mix of laughter, emotion, and a touch of holiday magic.
Jonah Feingold, the director behind this festive film, took a moment to share insights into the making of 'EXmas' and what audiences can expect from this heartwarming holiday comedy.
A Seasonal Treat: Unwrapping "EXmas"
The conversation kicked off with a genuine appreciation for the holiday movie genre. Jonah expressed his excitement, stating, "I know that's the movies I love to watch. And I was lucky enough to get to make one." He emphasized the universal appeal of holiday films, where laughter and a hint of nostalgia are the perfect ingredients for an enjoyable viewing experience.
As for the film's core message, Jonah revealed, "Deep down, I really want somebody to watch the movie and then go on their phone and text their ex and say, 'Let's sort this out and maybe get back together.' But at the same time, I also want people to come together as a family, whether that's a traditional family or a modern family, and enjoy a movie."
Behind the Scenes: Collaborating with Dan Steel
The intriguing aspect of "EXmas" is that it was written by Dan Steel. Jonah shared that due to the writers' strike, he and Steel only met a week before the conversation, marking a unique aspect of their collaboration. Jonah's task was to bring Steel's vision to life and ensure the script's essence translated seamlessly onto the screen.
Reflecting on his first impressions of the script, Jonah remarked, "What went through my mind was, 'How do I relate to this? What's my way in?'" Despite differences in family dynamics, Jonah found a connection with the characters Ali and Graham and their evolving relationship.
Casting the Holiday Magic: Ali, Graham, and Beyond
The casting process for the film involved looking for actors with believable chemistry on screen. Jonah emphasized the importance of the X factor in casting—chemistry that is palpable and adds authenticity to the characters' relationships. He spoke highly of the film's cast, mentioning that Veronica's portrayal of Mindy was a standout favorite.
Sharing some behind-the-scenes moments, Jonah highlighted the fun of filming scenes such as the pillow fight and the emotional hockey scene. He praised the cast's dedication, particularly Robbie Amell, who performed his own stunts as an ice hockey player.
A Sequel in the Works?
As the conversation drew to a close, the possibility of a sequel emerged. Jonah disclosed that there have been discussions among the actors about the potential for a sequel, exploring different exes' stories or diving deeper into the characters' backgrounds. The idea of a Christmas in Hawaii featuring Ali's family added an exciting twist to potential future narratives.
Festive Favorites: Torre's Top Holiday Movie
Before bidding farewell, Jonah shared his all-time favorite holiday movie— "Hook," which he also considers his favorite movie overall. He appreciates the film's magical and heartwarming elements, aligning perfectly with the spirit of the season.
As "EXmas" prepares to unwrap its holiday magic on November 17th, audiences can anticipate a delightful blend of humor, emotion, and perhaps a nudge to reach out to an ex amidst the festive cheer. Grab your popcorn, gather your loved ones, and get ready for an EXmas celebration!