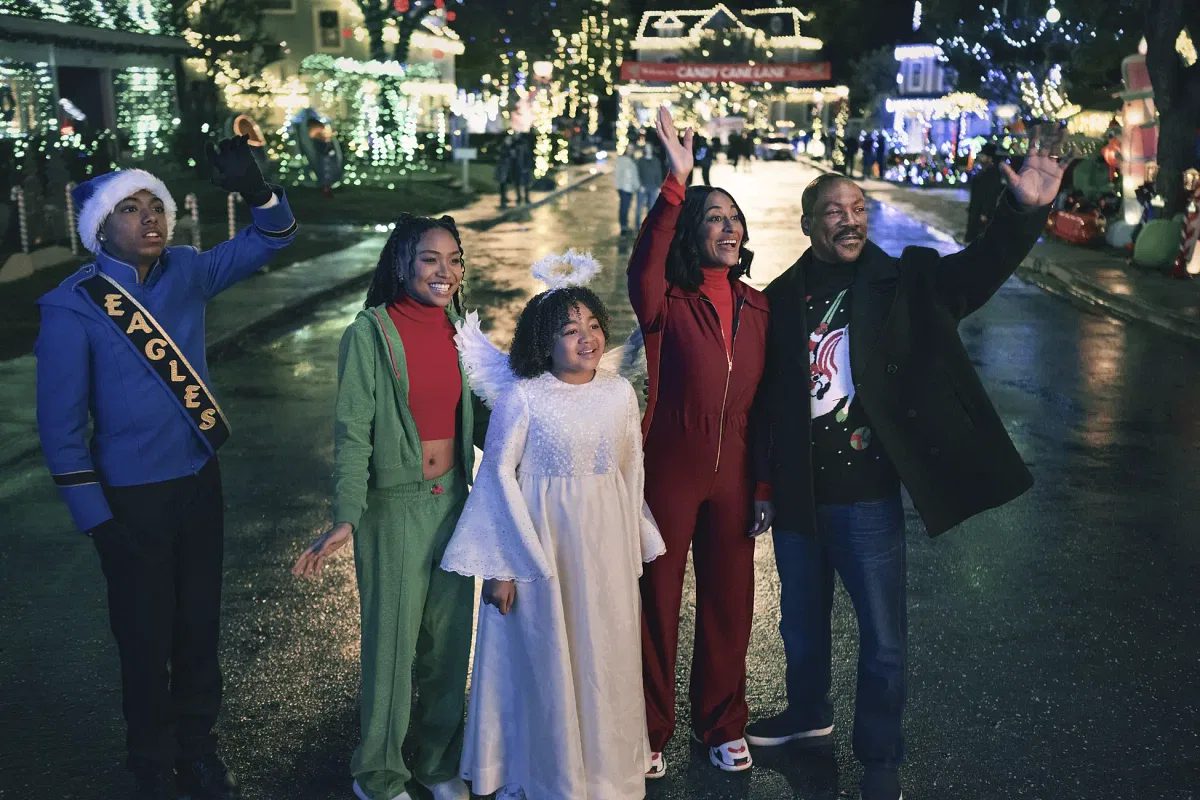 Candy Cane Lane Premieres Globally on Prime Video December 1, 2023
In this heartwarming holiday comedy adventure, Eddie Murphy takes center stage as Chris, a determined man with a single goal: winning his neighborhood's annual Christmas home decoration contest. However, little does he know that his quest for victory is about to take a whimsical turn. After an accidental pact with Pepper, a mischievous elf portrayed by Jillian Bell, Chris finds himself at the center of a magical maelstrom.
Pepper's enchantment brings the classic "12 Days of Christmas" to life, transforming the quiet town into a festive frenzy of unexpected chaos. As the holiday spirit runs wild, Chris, alongside his supportive wife Carol (played by Tracee Ellis Ross) and their three children, must embark on a race against time to break Pepper's spell. Along the way, they'll confront a host of deviously magical characters and navigate a series of enchanting challenges.
Will the family's determination and unity be enough to save Christmas for everyone and preserve the magic of the season? Join Chris, Carol, and their children in this enchanting tale of holiday spirit, humor, and adventure.
Directed by Reginald Hudlin
Written by Kelly Younger
Produced by Brian Grazer, p.g.a., Eddie Murphy, Karen Lunder, p.g.a., Charisse Hewitt-Webster, p.g.a.,
Executive produced by Doug Merrifield
Starring Eddie Murphy, Tracee Ellis Ross, Jillian Bell, Thaddeus J. Mixson, Ken Marino, Nick Offerman, Robin Thede, Chris Redd, Genneya Walton, Madison Thomas, Anjelah Johnson-Reyes, Lombardo Boyar, D.C. Young Fly, Danielle Pinnock, Timothy Simons, Riki Lindhome, Stephen Tobolowsky